FanimeCon 2018 Forums
June 24, 2018, 08:49:17 PM
Welcome, Guest
Show Posts
This section allows you to view all posts made by this member. Note that you can only see posts made in areas you currently have access to.
Messages - ButterflyXing
Pages: [1]
1
« on: May 17, 2018, 07:41:00 PM »
Official time has been changed to 11
2
« on: March 13, 2018, 01:20:17 AM »
We have our official day, location, and time! The main post has been updated!
3
« on: February 24, 2018, 10:56:27 PM »
Just submitted the gathering form.
4
« on: February 18, 2018, 03:24:20 PM »
checkin in!
5
« on: October 26, 2017, 02:15:47 PM »
Name of the gathering
: Haikyuu!! Gathering
This Gathering Includes
: Haikyuu!!
Day
: Sunday
Time
: 11 AM
Location (L)
: G10
Cosplayers
:
ButterflyXing as Hanamaki
Legal Statement
-Fanime will be taking group pictures during the Gathering/Event this year. If you do not want to be included in those pictures please step aside for those photos. By remaining with the group when the pictures are being taken you give your consent to be photographed.
Photo Order
:
Groups:
Group Shot Of Everyone
Karasuno
Aoba Jousai
Nekoma
Fukurodani
Shiratorizawa
Other Teams
Genderbent
Females of HQ
Captains
Setters
Aces
Liberos
First Years
Second Years
Third Years
Teams Vs Teams
Requests for groups
Pairings:
Hinata/Kageyama
Suga/Daichi
Tsuki/Yama
Asahi/Noya
Tanaka/Ennoshita
Kuroo/Kenma
Oikawa/Iwaizumi
Bokuto/Akaashi
Kiyoko/Yachi
Kuroo/Tsuki
Mattsun/Makki
Kageyama/Oikawa
Hinata/Tsuki
Kageyama/Yamaguchi
Kiyoko/Tanaka
Bokuto/Kuroo
Kuroo/Oikawa
Tanaka/Noya
Kuroo/Daichi
Bokuto/Hinata
Suga/Oikawa
Noya/Hinata
Iwaizumi/Suga
Oikawa/Yama
Kuroo/Akaashi
Yamaguci/Yachi
Requests for pairings
Group Shot At End!
Link to Facebook Event
:
https://www.facebook.com/events/388699638255291/?ti=icl
Link to other gathering relevent things
: (if you also post on say cosplay.com a gathering, or elsewhere the information for your gathering needs to be, please link that here)
News of the gathering
: (if an update happens, or if you want to confirm something with your cosplayers, post here, or your next post in your thread)
1) So it's a bit early but I wanted to put out the official call. I was one of the 3 people running the gathering last year. I think last year's time and day was good, but I wanted to ask for feedback on it. Last year the gathering was on Sunday at 11 at the park across the street from the Convention Center. If this works for everyone I think it would be good to keep it at the time and date.
6
« on: April 20, 2017, 11:02:22 PM »
Whoops it's been more than two weeks here's a meme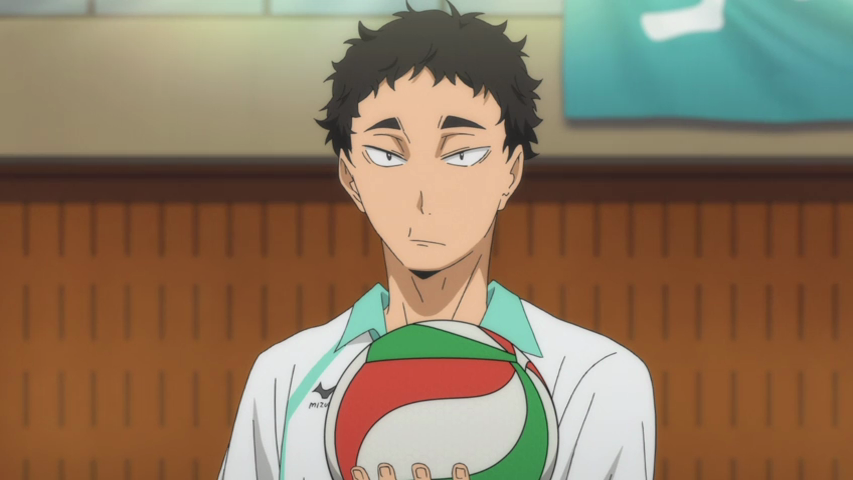 7
« on: April 09, 2017, 07:10:57 PM »
I'm not sure if my form was properly submitted for the Monty Oum gathering.

Should I re-submit?



I also have the same question/concern for my CLAMP Gathering form. If I need to resubmit, no problem, but I'd like to know first.

The same question goes for the Haikyuu gathering (im a co-host with Seismogenic)
8
« on: March 31, 2017, 11:38:24 PM »
In case anyone was wondering, I know that we left it blank, but as far as location goes we were hoping to host it in the same place as last year, Cesar Chavez Park, which is across the street from the convention center. Its technically offsite from the gahterings places, but pretty easy to find.
9
« on: March 21, 2017, 11:33:35 PM »
Just wanted to let you know that my friend and I are coming as Kenma and Kageyama. Also, my other friend would like to know if it is acceptable to come to the gathering as a non-Haikyuu character (?)

Hello! Thanks for the update, and it would be totally fine for your friend to come in non-Haikyuu to hang out, take photos, chat, or whatever!
10
« on: March 16, 2017, 10:06:58 PM »
Hey guys! I'm one of the other organizers here to bump the thread and say hi!
I'm coming as Makki
11
« on: February 11, 2017, 12:42:51 AM »
If this happens I'll be there as Beach!Aion along with a beach!Rom, hope it goes through!
Pages: [1]