1
« on: May 17, 2007, 10:50:07 PM »
This is what we call LAST MINUTE PLANNING! Two days ago (May 15th), I invited Vince of Darkain.com to join me on my journey to Fanime to do his amazing photoshoots.
Long story short...Vince of Darkain.com, will be doing photoshoots at Fanime this year!!
if you would like to book a photoshoot with him, all the details are up on his FanimeCon 2007 Photo-Shoot Schedule Page!!
http://www.darkain.com/photos/fanime.php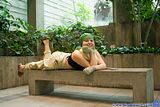 click the photo for examples!