1
« on: May 17, 2017, 09:30:31 PM »
Hi, I was wondering whether this Nerf gun would be con-legal:
I've stripped all functioning mechanisms based on this thread from 2015 that specifically mentions the brand (
http://forums.fanime.com/index.php?topic=19864.0
), but I know that the policy has changed since then. Is there enough safety coloring on its surface to be allowed? If it helps, the main body is a royal-ish blue that's a little lighter than the picture, and I plan to leave some of the branding exposed to make clear that it's a toy gun. Also, I'm aiming for a cosplay from Cave Story, with the Nerf as a stand-in for this pistol: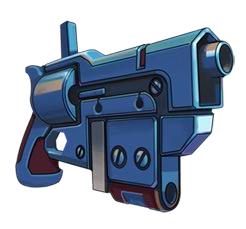 Thanks for the help!