FanimeCon 2019 Forums
June 16, 2019, 01:52:18 AM
Welcome, Guest
91
on: May 23, 2019, 10:57:15 AM
Started by BigTaro - Last post by djmonolith
nice list!!!

the line always scares me... so i have yet to attend
92
on: May 23, 2019, 09:54:52 AM
Started by quiksilvababe - Last post by quiksilvababe
Hey all! All you pokemon go lovers, the Lapras event is going on DURING Fanime, can we meet up and go do some Lapras raids?! It will be on Saturday from 11-2pm. Chance for SHINY LAPRAS is here, trainers!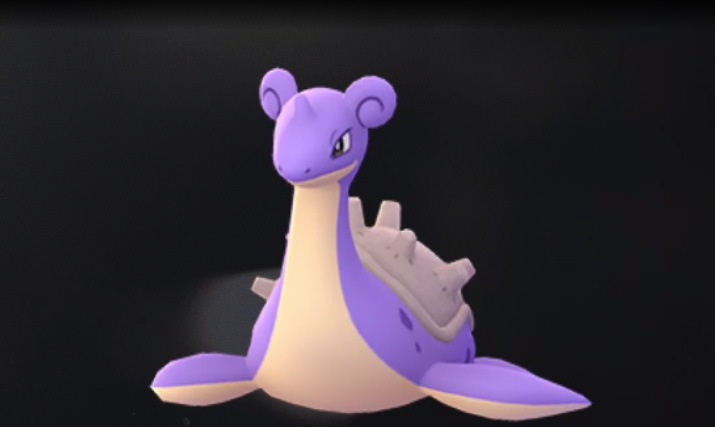 https://pokemongohub.net/post/event/extraordinary-raid-week/
The beautiful ICE WATER type, Lapras, will get its very own Raid Day! As you may or may not know, Shiny Lapras was made available in the wild, exclusively, at Safari Zone Sentosa and the surrounding area, then to the rest of the world shortly after through Research Tasks and wild encounters.
Now will be everyone's chance to challenge this beast in raids, and possibly encounter it's shiny version!
Niantic has also informed us of some exciting news regarding the moves that Lapras will have during this 3-hour event. Ice Shard/Ice Beam! Both are legacy moves and will only be obtainable during Lapras Day.
The event will take place in The Americas, Greenland, Europe, the Middle East, Africa, and India on Saturday,
May 25, 2019, 11 a.m. to 2 p.m. (local time)
and in Asia-Pacific on Sunday, May 26, 2019, 11 a.m. to 2 p.m. (local time) and will feature Lapras in Raid Battles, give all trainers up to five Raid passes at no cost, and will allow for the shiny form of Lapras to be potentially found and caught.
93
on: May 23, 2019, 09:47:10 AM
Started by TommyP - Last post by blinkk
Hi all,

We are generally unable to bring music equipment in or out of the Convention Center. Acoustikaraoke is a purely "bring your own gear" show, although we can plug line in to our existing soundboard if you bring long enough cables. We generally just adjust the microphones in the room to suit acoustic instruments. Think of it as an open mic stage with no backline, but a few power outlets. The on-the-fly vibe is a very important element of the contest. =)

Hope this answers your questions!

Got it! Thanks! Really looking forward to meeting other musicians. See yall sooooooooon.
98
on: May 22, 2019, 05:29:22 PM
Started by pickledmint - Last post by ryuusea
RAFFLE INFO for goods! Come get your (kinako) bread!

- Raffle tickets will ONLY be handed out at the BEGINNING of gathering, and AFTER the final photo (for anyone who comes later). ***This is to ensure photo call flow isn't interrupted. Please do not ask me or pickledmint for a ticket during the photo time!

- 1 ticket/person ONLY

- Tickets are first come first serve. We have up to 99 tickets.

- Open to everyone! Cosplayers and non-cosplayers!

- Winning numbers will be called at the END of the gathering -- approximately the last 5~10 mins

- You must be there IN person to pick up your prize. Not your friend, not your manager.
100
on: May 22, 2019, 05:11:29 PM
Started by TommyP - Last post by TommyP
Hi! I am new to the karaoke activities at fanime this year and wanted to clarify if my song preference of "Kimi no Kioku" [https://youtu.be/sKddkLqoWLY] from the video game Persona 3 qualifies as an anime song (as well as video game song) if there was a series of anime movies for Persona 3? I would so cut this song to fit the 5 min limit i see in the rules. My other prelim song is also from a video game so I need an "anime song". Thanks!

This will meet the eligibility requirements for our purposes.
I have the same question as Sygmus above.

Here's the original version of Simple and Clean: https://www.youtube.com/watch?v=v0xbO5LAnjc
And here's the fan instrumental I'd prefer to use: https://www.youtube.com/watch?v=vMMbqhztqgY

I can sing to any version of the song, I just like that fan version. If I can use the fan version, I'll bring it on a USB drive. If not I'll just use the instrumental in your karaoke database because there isn't an official instrumental that I can find to download.

I took a listen, and I'll clear this track for the contest. Thanks for checking with us!
Since I always need to be certain, I'd like to know if my songs are eligible.

I'm using this fan instrumental of Kaze ni Naru, but with the lead guitar part taken out. It sounds a lot like the original but I'm unclear if fan songs are okay.
Fan version: https://youtu.be/Jsd0z2M_HIg
Original song: https://youtu.be/NwoDrRCibhA

My second song is kind of a similar situation, it's not the original because I just couldn't find an official instrumental. Instead it's one of those karaoke knock-off versions with an electronic instrument that plays along with the melody.
Karaoke: https://youtu.be/kttyLjX1zLg
Original: https://youtu.be/1DzqhM_NwqM

These are OK - you're good to go!